National NAHSE History
In 1968, Whitney Young, the president of the National Urban League was the invited speaker at the American Hospital Association's Annual meeting in Atlantic City, New Jersey. In his speech, he made the connection between the blight in urban America and the role of non-profit hospitals as economic engines in these communities. He challenged these hospitals to employ and promote black leadership and to administratively reflect the community in which they resided. Young's eloquence in advocating for employment opportunities for racial minorities in hospitals was the impetus for the formation of National Association of Health Service Executives (NAHSE). Nine members adjourned to an Atlantic City hotel room to make Whitney Young's speck a reality. The nine NAHSE organizers had played by the rules, pursued advance degrees in business and health management, and joined the professional organizations in the field. They had to use the AHA forum where one of its invited speakers had advocated for the elevation of minorities into hospital leadership to advance their economic condition and that of minority patients who needed access to health care services.
NAHSE Founders
NAHSE Detroit Chapter History
The Detroit Chapter of NAHSE was one of the first chapters formed in 1968. NAHSE Detroit has been home to many of NAHSE's architects and champions. National NAHSE founder, Reginald (Rick) Ayala, President and CEO of Southwest Hospital Corporation. He provided and hosted NAHSE Detroit chapter meetings. NAHSE Detroit was home to several National Presidents including, Herman Glass, Andre L. Lee, Deborah Lee-Eddie, Andrea Price, Denise Brooks-Williams and Anthony V. King. Former national Secretary, Audrey E. Smith, former national Parliamentarian, Andrea Roberson and Allison Christie-Lee, national Treasurer Anthony V. King; CEO/Senior Executive Conference co-chair and ACHE Regent Andrea
Price; 1998 National Educational Conference Co-Chairs Chris Allen and Sharon Matthews along with 2016-2017 National Educational Conference Co-Chair Audrey E. Smith.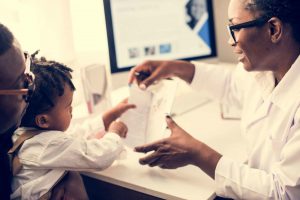 The annual Ellis Bonner Scholarship Award is named for a long time NAHSE member who was leader in American Public Health Association and the architect of managed care in the State of Michigan.
The Detroit Chapter was honored to be the host site of the national organization's 20 th Anniversary Celebration in 2005. This conference boasted the first positive conference financial bottom line for several years.
Mission
The mission of the National Association of Health Services Executives is to enhance and promote the professional development of black healthcare leaders. NAHSE will support its members in functioning as advocates to improve the health status of the communities we serve, and to create and foster opportunities of economic development within the healthcare industry for minority-owned businesses.
Vision
NAHSE will be recognized globally as the premier professional membership society for Blacks in health care management. NAHSE strives to improve the health status, economic opportunities and educational advancement of the communities we serve. NAHSE is committed to the Association goals by providing: Professional Programs/Workshops Educational Programs A Job Bank/Mentoring Scholarship Student Internship Community Service Projects Health Policy Impact Expanding Business Contracting Opportunities.
Since its inception, NAHSE has sponsored and participated in local and national programs designed to improve quality, access, and availability of health services and to expand educational opportunities in the field of health services administration. NAHSE has a proud heritage, one we celebrate each and every year at our National Educational Conference.

Would you like to know more about NAHSE Detroit and the NAHSE organization in general? Fill out the form below and one of our NAHSE Detroit representatives will contact you shortly.